SUMMER CAMP
THE BEST SUMMER EVER! 2023 SUMMER DAY CAMP
Registration open starting January 1st, 2023!
Join us for CAMP REUNION 2022 for a movie, popcorn and basketball fun on December 28th 2022 from 6pm-8pm!!
Please call at 732-257-4114 or email psrivastava@raritanvalleyymca.org to register!!!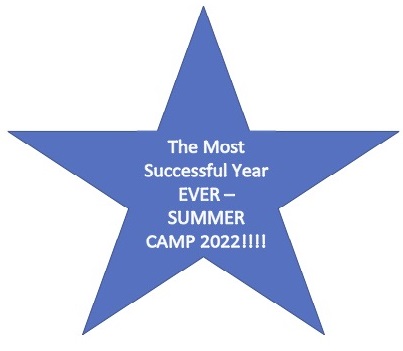 OPEN HOUSE Dates & Family Events
Friday January 13th 2023 - 5:30pm to 7pm

Friday February 17th 2023 - 5:30pm to 7pm

Friday March 24th 2023 -

5:30pm to 7pm
PARENT ORIENTATION DATES
June 14th - 6:00 to 7:30pm

June 15th - 6:00 to 7:30pm
Camp options available for ages 5-15
Flexible single Weeks Available from June 19th to September 1st 2023!!
COMING UP SOON
Camp YOMECA Registration Packet 2023

Camp YOMECA Activity Calendar

CIT Application Packet 2023

Medical Declaration Statement

Camp YOMECA Parent Handbook
Please click here for NJ Council for the Humanities 2022 Presentation Slides
All-inclusive pricing structure includes:
*Extended Day included (before care 7am to 9am, after care 4pm to 6pm)

*All activity fees included

*Daily swim instruction and recreation swim included

*Year-round YMCA-trained staff

*NJ-licensed and ACA accreditation includes:

Low ratios

Safe procedures

Child abuse prevention training

CPR/First Aid certification
WHAT DOES BEING ACCREDITED BY THE AMERICAN CAMP ASSOCIATION MEAN?
Our ACA-Accredited Camps have 50 years of parent trust behind them. Accreditation identifies those programs which offer a solid foundation of health, safety, and program quality; assurance that we comply with up to 300 health, safety, and program quality standards; and solid proof of our accountability, credibility, and commitment. It demonstrates that we have gone to great lengths, have been evaluated, and have passed the test!
ABOUT CAMP
The YMCA camp experience provides children with an opportunity to make new friends, learn new skills, develop their character and build their self esteem, while feeling safe and accepted.
Campers participate in a daily schedule of age appropriate activities geared toward individual growth, physical/social development and fun. Schedules will be available and emailed every week. Sample schedules are available in the Camp Brochure. Activities vary from day to day including, but not limited to:
NOTE: activities may be modified or substituted to fit social distancing requirements
Archery, Basketball, Soccer, Hockey, GaGa, Kickball, Wiffle Ball, Volleyball, Newcomb, Ultimate Frisbee, Archery, Fitness, Yoga, Dance, Drama, Cooking, Outdoor Living Skills, Arts and Crafts, Nature, Field Games, Songs, Swimming, Tumbling, Flag Football, Tennis, Team Handball, Four Square, Character Development, Reading, Drawing, and Science.
SWIM LESSONS
Swim skills and water safety are an important part of the YMCA's service, and Camp Yomeca is no exception. Campers will participate in swim lessons onsite in our YMCA Outdoor Teaching Pool. Our swim instructors are YMCA professionals who specialize in aquatics. Have your bathing suits ready!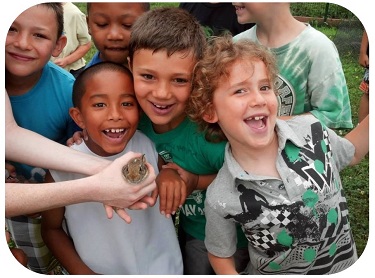 CAMP DATES
Sessions are offered from June 19th to September 1st 2023 to cover the entire summer until school begins. Yep, we LOVE CAMP!...It's really the ENTIRE SUMMER!!! You can register for each week individually, meaning you only pay for the weeks you want.
CAMP HOURS
Summer camp hours are from 7:00am to 6:00pm. The main hours for our weekly activities are from 9:00am to 4:00pm.
AM Care is between 7:00am-9:00am and PM Care is between 4:00pm-6:00pm, which includes care and several supervised activity options. These additional hours are included with the cost of camp, at no additional charge, with pre-registration before Wednesday for the following week.
REGISTRATION & PAYMENT PROCESSES
All forms need to be completed at time of registration and no later than Wednesday for the following week, pending availability to ensure we can plan for the safe arrival of your child. Current Y membership and deposit (deposit counts toward the total camp fee) is required at registration. The remaining balance is due the Friday before the session begins.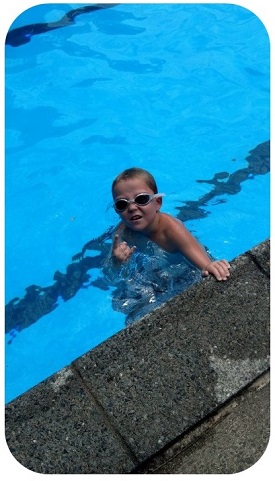 SPECIAL EVENTS
Special events are age-appropriate and fun to ensure an exciting summer and are chosen based on a variety of factors including but not limited to: safety, ratio requirements, and educational value. Calendar will be published on this page when available.
SET UP A TOUR WITH OUR CAMP DIRECTOR
Several Camp Open Houses are planned throughout the year to meet camp staff and see camp facilities (weather pending). Visit the top of this webpage for current dates/times. To answer all questions and concerns, we're happy to meet with all families! A meeting with the Camp Director is a great start to the camp decision process. To schedule a meeting, please email Preeti Srivastava at psrivastava@raritanvalleyymca.org and/or Brenda Dempsey at bdempsey@raritanvalleyymca.org.
PARENT ORIENTATION
Camp Yomeca also holds Parent Orientations on two different nights before the start of camp to go over everything parents and campers need to know to acclimate to camp. This year's orientations will be held June 15th and June 16th from 6:00pm to 7:30pm at the Raritan Valley YMCA located at 144 Tices Lane, East Brunswick, NJ 08816.
STAFF AND SUPERVISION
All staff are carefully screened and selected for their character and skills working with children. They undergo a criminal background check, fingerprinting and comprehensive training. Education, practical experiences, outstanding references, as well as an understanding of children's developmental stages are looked at very closely. Junior Counselors are 16 years or older and are never left alone in direct supervision of the children. All Senior Counselors are over 18 years and are selected based upon their experience with children, their personal character, responsibility and enthusiasm. Counselors-In-Training (CITs) are not counted in the supervision ratios. Volunteer staff may be used to support programming, and special needs participants, but are never left alone with campers unless previously trained and cleared by our YMCA.
For swimming, additional swim instructors and lifeguards are added to increase supervision. For specialty programs such as archery and outdoor living skills, a program specialist is added both to direct the activity safely and to supplement the supervision ratio.
Our low staff to child ratios meets NJ State and CDC requirements. Small groups mean more individual attention for each child. Counselors and Directors alike will foster a mentoring relationship with each child and work to create open and honest communication; working with parents to develop effective techniques for bringing out the best in every child. Our groups have a maxim size of 10 campers to every 1 staff member.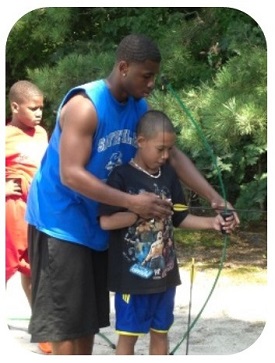 Camp YOMECA partners with PerformCare to provide Financial Support toward Summer Camp Tuition. Youth who are eligible for services through PerformCare for Camp YOMECA are primarily between the ages of 5 and 13 (up to his or her 13th birthday), reside in the State of New Jersey and have an emotional or serious mental health or behavioral need.
The youth is eligible for Camp YOMECA under PerformCare if:
1. The youth is deemed eligible for CSOC developmental disability (DD) services.
2. The youth is under the age of 13 and will not turn 13 before the end of the camp dates selected for reimbursement.
3. The youth resides at home with a caregiver.
Youth are eligible for CSOC Financial Support toward Summer Camp Tuition only during the period of time in which they are not eligible to attend an extended school-year program.
Please click on link below for more information about PerformCare
https://www.performcarenj.org/pdf/families/disability/csoc-summer-camp-faq.pdf