EARLY CHILDHOOD LEARNING: PRESCHOOL, TODDLERS, INFANTS
View answers to frequently asked questions here!
PARENT HANDBOOK (READ FOR FURTHER DETAILS)
REGISTRATION FORMS AND PRICING SHEET
The YMCA is more than just a child care center. When you join the YMCA, you are part of a community that provides positive experiences for a lifetime.
Open 7:00am to 6:00pm to support family needs, Raritan Valley YMCA is a state licensed and accredited child care facility located at 144 Tices Lane in East Brunswick, NJ, serving families in surrounding communities. Our goal is the overall development of children through activities designed to build spirit, mind and body. Through a full curriculum-based development program, our daycare center maximizes your child's potential and celebrates each milestone.
Most importantly, our preschool is a family community. Our teachers take the time not only to know your child but really take the time to get to know your family so that we may work together to provide the best preschool experience for your child. Families are always welcome to speak with the Childcare Director to share their ideas and contribute to the classroom experience.
Our Early Childhood Learning Center is divided into Infant/Toddler (6 weeks to 30 months old) and Preschool (2.5 to 5 years old). Read on about what you'll find at our comprehensive child care center!
YMCA INFANT/TODDLER LEARNING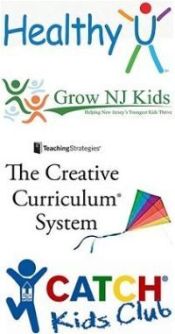 Active toddlers and those transitioning to preschool participate in a fun program based upon cognitive and physical development, socialization, and independent skills such as bathroom use when the child is ready. We work closely with parents to create a plan that works both at home and at school to maximize the outcomes. Cognitive, emotional, social and physical development are at the core of every part of our full and extensive curriculum. Curious toddlers are encouraged to explore and play in a variety of indoor and outdoor learning centers including blocks, art, books, puzzles, and dramatic play, and foster a sense of independence and an interest in learning.
YMCA PRESCHOOL LEARNING
At the Y, your preschooler with feel supported in trying new things, experience early literacy and learn about his/her world. Most importantly, children learn how to be their best selves. That makes for confident kids today, and contributing and engaged adults tomorrow.
PRESCHOOL CURRICULUM
Language Arts
Math Skills
Science and Curiosity
Art Enrichment
Music and Dramatic Play
World Culture
Motor Skills Development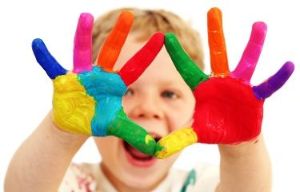 Our curriculum is The Creative Curriculum, which encourages daily activities from each of these areas to help enhance your child's cognitive development.
Our goal is to make learning fun and exciting which results in high self-esteem for each child. In addition to the daily curriculum, special monthly/seasonal units of study will be addressed in the areas of health and safety, world events, family holidays, multiculturalism, and community helpers.
Raritan Valley YMCA has also adopted the Healthy U initative to educate our children and communities the importance of healthy living. The New Jersey Healthy U Initiative, funded by the Horizon Foundation, is designed to combat childhood obesity by instituting behavioral changes in children using a multi-pronged approach that includes nutrition education, increased physical activity and a focus on family. CATCH (Coordinated Approach to Child Health) curriculum are also adopted by the YMCA to promote physical activity, and healthy food choices in children.
WHO WILL BE WORKING WITH MY CHILD?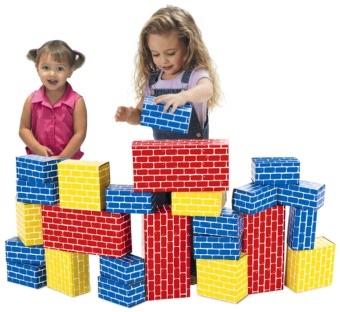 Staff at the child care center are selected because they possess a nurturing personality, and an ability to manage a group of children while still giving one-on-one attention to each child. Our lead teachers have been working with youth for a combined 20+years and work closely with each family to establish a routine and program that works best for each child.
Our staff complete a thorough screening and background check process to assure that we are hiring staff who love working with kids and have the aptitude and experience to do so in a positive manner. All staff undergo a 4 point background check including fingerprinting, NJ state child abuse record information search, and background screening.
All YMCA employees complete extensive training both prior to and during their employment with the YMCA, including state licensing, accreditation, and initiative-required trainings.
OUR FACILITY
So much to explore...
Classrooms
Gymnasium
Aerobics Studio
Reading Room
Playgrounds
Nature Center
Outdoor pool
Campgrounds
Garden
Birthday Party Room
Multi-Purpose Room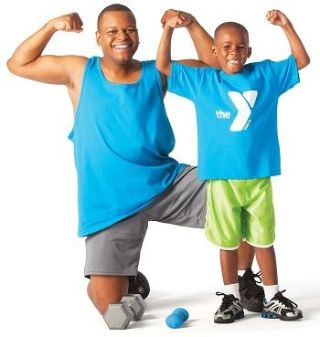 Children do not spend their entire day in one classroom performing activities, ensuring a healthier experience.
RVY is proud to have the most comprehensive facility in the area. Learning centers will stimulate your child's critical thinking skills and allow him/her to make choices in a relaxed atmosphere.
Our indoor and outdoor facilities let kids get the physical exercise that they need for their development, and make sure that YMCA is a place that they will love!
PLEASE REFER TO THE CHILD CARE PARENT HANDBOOK FOR ALL CHILD CARE POLICIES, CENTER SCHEDULE, CURRICULUM, AND MORE.
FOR MORE INFORMATION OR TO REQUEST A TOUR FROM OUR CHILD CARE DIRECTOR PLEASE CALL (732) 257-4114