SNOW CLOSINGS
SNOW AND EMERGENCY CLOSING INFORMATION
WHERE SHOULD I GO FOR YMCA CLOSING INFORMATION?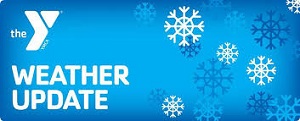 For the latest updates on YMCA closings, delayed openings and program changes due to weather emergencies please visit our website, or check our Facebook/Twitter. (Like us on Facebook here, or follow @RaritanValleyY on Twitter.)
Please do not call the YMCA for closing information. Please use the services listed above. Thank you.
WHEN WILL THE YMCA POST CLOSING OR DELAYED OPENING INFORMATION?
YMCA administrators follow all storms closely and make every effort to post information in a timely manner. Not all storms allow us to post closings or delays early. We will post before 11:00pm when possible. The YMCA will make every attempt to open on time or with a delayed opening when conditions permit. The YMCA does not follow the East Brunswick School District's Emergency Closing Schedule.
ADDITIONAL INFORMATION:
In the event of a storm or significant snowfall during business hours that would force an early closing, parents of child care participants and after school students will be called and notified of the early dismissal.
The YMCA attempts to remain open as conditions permit and as long as the safety of our members and employees are not at risk.
All notifications will be posted in as timely a manner as is possible.
The YMCA will attempt to reopen as quickly as possible following a storm and resume normal business hours as long as conditions permit.
Please continue to check Facebook/Twitter for constant updates regarding storm conditions and any changes to program schedules.