RIPTIDE SWIM TEAM
The Raritan Valley YMCA Riptide has a long standing tradition of success and excellence and is a respected team throughout New Jersey YMCA and USA Swimming. For more detailed information, go directly to Riptide's main website.
HOW TO JOIN
Our main season runs from September to February, but you must try out in summer to join! Tryout dates will be listed here starting in spring, with more details on the team website.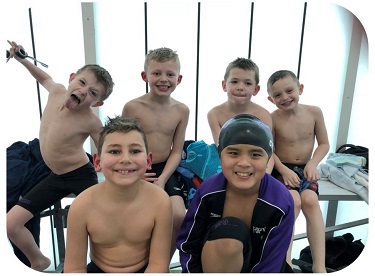 FALL/WINTER RIPTIDE SWIM TEAM (SEPTEMBER-FEBRUARY)
Our regular season runs from September to February (possibly March or April, depending on the championship meets you qualify for.).
To join as a new team member, you must try out and make the team during the summer. Tryouts are held at Brookside Swim Club in Milltown, NJ. You only need to attend one tryout date. When you try out, you will try out for your age group for the upcoming season (age as of December 1st of the current year, not necessarily your age as of the tryouts). Registration paperwork is available on-site; there is no need to pre-register. Just arrive ready to swim. Make sure to arrive 15 minutes early in order to fill out the required paperwork. Tryout dates will be posted here in some time in the spring.
SPRING FLING (ALSO OPEN TO NON-TEAM MEMBERS!)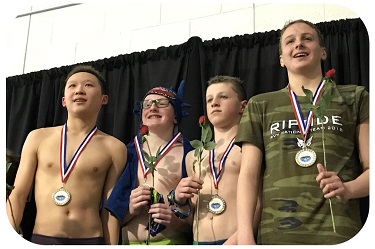 Spring Fling is a seven-week stroke and turn clinic that is a great way to improve your strokes and/or get ready for the summer season. Program begins in April, with registration typically opening in February. Swimmers can join this program even if they are not members of the Riptide team, with no tryout required. New swimmers will be placed directly into practice groups with current team members, making this a great way to prepare for a future Riptide tryout.
SUMMER SPLASH (ALSO OPEN TO NON-TEAM MEMBERS!)
Summer Splash is a summer training program featuring high-intensity workouts in an effort to increase swimming endurance and speed, while still competing for your summer club. Practices take place in the early morning. You do not have to be a member of the Riptide Swim team in order to participate in this program, but will have to register as a member of the YMCA. Program begins in late June as soon as the public schools in the area are out for the summer, and continues through July. Practices are at Brookside Swim Club in Milltown, with occasional long course practices at Princeton University.
BECOME A PART OF SOMETHING GREAT.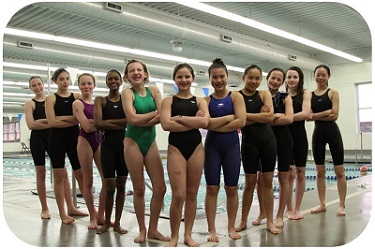 Our team is a year-round competitive swim team offering high quality professional coaching and technique instruction for all ages and abilities. The goal of our team is to provide every member an opportunity to improve swimming skills and achieve success at his or her level of ability, from novice to international competitor.
All of our coaches have access to the most comprehensive training and certification programs for youth coaches of any sport in the United States. They provide assurances that the time children spend in swimming will be quality time.
PRACTICE LOCATIONS:
Raritan Bay YMCA (Perth Amboy), Piscataway Community Center, North Brunswick Township High School