GROUP EXERCISE CLASSES

Facility Requirements
Before entering the YMCA or attending any YMCA programs, all members/participants must:
Have a signed waiver (see below) on file with the YMCA.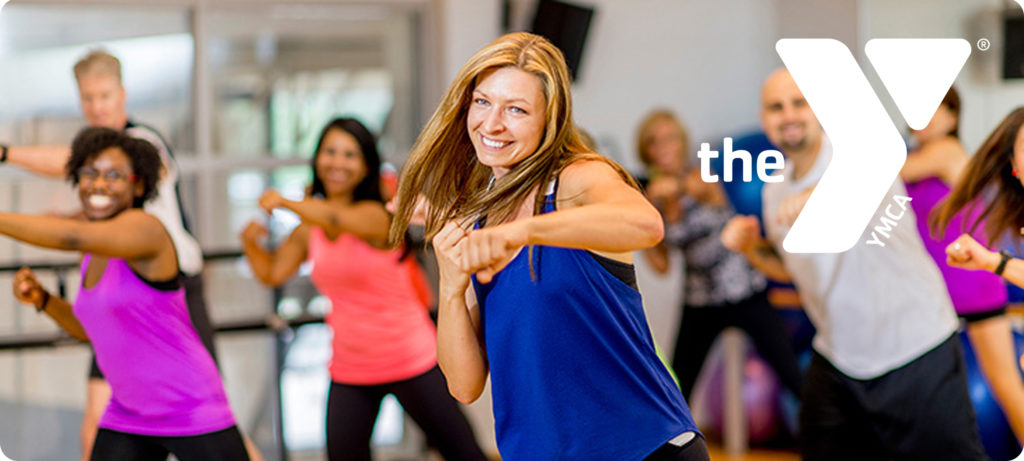 WHAT ARE THE BENEFITS OF GROUP EXERCISE?
Group exercise is one of many ways the Y supports members in achieving their health and wellness goals. The YMCA Group Exercise Programs improve health, encourage social interaction and with motivating music, are one of the most enjoyable ways to move and feel great. Highly trained staff members lead the programs and often tailor them to the specific needs of the community. Whether low or high intensity, group exercise is a non-intimidating way to have fun, meet new people and get in shape. Check out all the group exercise options the Y has to offer below. The Y offers something for every level and for every personality. So, get out there and have a blast getting healthy!
WHO CAN PARTICIPATE IN GROUP EXERCISE CLASSES?
Group exercise classes are for all levels from beginner to expert. Full Facility members and Reimbursement type (SilverSneakers/Renew Active/Tivity/Etc.) members may attend any and all classes as part of their membership at no extra charge. Visitors may attend any group exercise class for a $10.00 day pass.
WHO ARE THE INSTRUCTORS?
YMCA instructors are selectively chosen to connect with their classes and build a sense of community at the YMCA. All instructors are certified in their respective diciplines through nationally recognized certifying organizations. All are required to maintain current certification, first aid, CPR, and attend on-going continuing education to stay current. Finding great instructors is a priority at the Y and we are always on the lookout for new personalities to improve the quality and variety of the group exercise experience.
WHAT ARE MY CHOICES?
The YMCA offers a variety of of group exercise classes to appeal to a broad range of health seekers and fitness enthusiasts. We have something for everyone: Yoga, Zumba, Circuit, Spin and much more. Check out the schedule above for all options!