SUPPORT THE YMCA

HOW CAN I HELP SUPPORT THE YMCA?
ANNUAL CAMPAIGN/YMCA SCHOLARSHIPS
Financial assistance keeps the Y available for kids and families who need us most. We count on the generosity of our members and community to help people of all ages and from all walks of life be more healthy, confident, connected and secure. When you give to the Y, your gift will have a meaningful, enduring impact right in your own neighborhood. We believe that lasting personal and social change can only come about when we all work together to invest in kids, our health and our neighbors.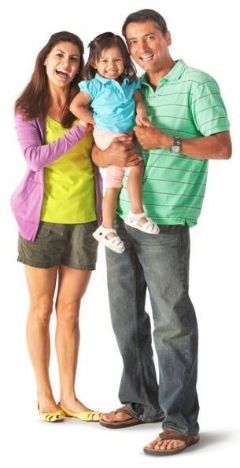 Donors enable the Y, a charitable, non-profit 501(c)3 organization to offer a financial assistance program for those individuals and families that qualify as well as providing program subsidy for much needed community programs.
$50.00 ENGAGES a child with access to special programs and events.
$75.00 PROVIDES a special needs child swim lessons.
$100.00 PREVENTS a child from being home alone or on the streets, because they are funded in YMCA after school programs.
$500.00 ENRICHES 2 children's lives in summer camp for 1 week.
$1000.00 SUPPORTS a family with income under $15,000 so that a second parent can work, and their child can be in a safe and healthy environment.
Call us now to ask how you can help! 732-257-4114

VOLUNTEER YOUR TIME
Every year hundreds of YMCA volunteers provide thousands of hours of service to support the Raritan Valley YMCA and those we serve. We appreciate all our volunteers and the amazing work they do in service to others. Without the support of individual, familiy, organizational and corporate volunteers we would not be able to provide for so many members of our community. If you are interested in volunteering please contact YMCA Member Services to get started.
Facility projects – build picnic tables, playgrounds, sports courts
Special event assistance – help with open houses, fundraisers, youth activities
Host a YMCA benefit
Serve on a YMCA Committee
Afterschool homework tutors
Saturday morning swim class volunteers
Day care classroom aides

IN KIND DONATIONS OF GOODS OR SERVICE
The YMCA always welcomes donations of good or services that may assist up in providing for our community, helping families in need, deliver our programs and services and grow our YMCA. Please contact the YMCA Executive Director if you wish to donate.
BECOME A YMCA SPONSOR
Become a YMCA Corporate Sponsor and help provide for families and children in our community. Corporate sponsorship can be at the $250, $500, or $1000 level. Besides knowing that you business is directly assisting families in our community your business will have a sign or banner, inside the YMCA, with you company's logo. All coporate sponsors will be listed on our website allong with our thanks and gratitude. YMCA Sponorship is more than a dontation to the YMCA it is a helping hand to those in need.