ACTIVE OLDER ADULTS
At the Y, older adults can take advantage of exercise programs designed especially for them and benefit from social events. Raritan Valley YMCA is a great place for active older adults and seniors to stay active and healthy.
Benefits of Exercising and Social Interaction:
Staying active is important for people of all ages, especially seniors. Being active as a senior has proven to be beneficial in a variety of ways. It is not only beneficial physcially, but mentally as well. According to research, exercising has proven to improve strength and mobility, improve healing, increase mental capacity, improve mood, as well as many other things. Join the YMCA community to not only achieve your health and wellness goals, but to also socialize and interact with others. Social interaction has proven to reduce issues related to mental health and loneliness. Take advantage of the services and programs the Y offers!
AT YOUR BEST
In addition to SilverSneakers, the YMCA is participating in At Your Best, a program available to New Jersey residents who are insured members covered under an AARP® Medicare Supplement Insurance Plan insured by UnitedHealthcare Insurance Company (UnitedHealthcare). Call UnitedHealthcare at 1-866-275-5599 for questions.
WHAT IS SILVERSNEAKERS®?
SilverSneakers is a fun, energizing program that helps older adults take greater control of their health by encouraging physical activity and offering social events.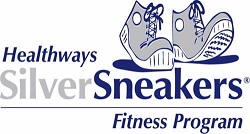 Unlock the door to greater independence and a healthier life with SilverSneakers. Health plans around the country offer our award-winning program to people who are eligible for Medicare or to group retirees. SilverSneakers provides a fitness center membership to the Raritan Valley YMCA.
SilverSneakers group exercise classes offer you the best opportunity to stay on track toward your health and fitness goals. Signature classes are designed specifically for older adults and taught by specially trained, certified instructors. You are sure to find a class that suits your need and abilities.
WHAT DO I GET WITH MY MEMBERSHIP?
Full Access to the YMCA's Wellness Center
SilverSneakers and other insurance-based members have full use of the Wellness Center during all YMCA hours including all resistance, free weight and cardio equipment, and participation every group exercise class (Zumba, yoga, spin, circuit training, and more).
SilverSneakers® Muscular Strength & Range of Movement
Have fun and move to the music through a variety of exercises designed to increase muscular strength, range of movement and activities for daily living. Hand-held weights, elastic tubing with handles, and a SilverSneakers ball are offered for resistance. A chair is used for seated and/or standing support.
SilverSneakers® Cardio Circuit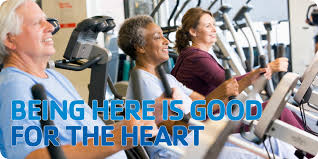 Combine fun with fitness to increase your cardiovascular and muscular endurance power with a standing circuit workout. Upper-body strength work with hand-held weights, elastic tubing with handles, and a SilverSneakers ball is alternated with non-impact aerobic choreography. A chair is offered for support, stretching, and relaxation exercises.
Monthly Senior Social Events
Each month the YMCA sponsors a Senior Social where members may get together to enjoy healthy refreshments, social activities, guest presenters or special events.
HOW DO I ENROLL IN SILVERSNEAKERS®?
Enrolling is easy! Bring your health insurance card into the YMCA. (First call your insurance provider to check for eligibility.) If you have received an invitation from Healthways, simply bring that into the YMCA and we can help you complete the enrollment paperwork to get you started. Once enrolled, YMCA staff will provide you with an orientation to help you feel welcome. Preventative healthcare has never been easier or so much fun.