YOUTH SPORTS, FITNESS, & ENRICHMENT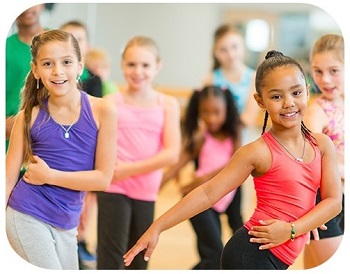 YOUTH SPORTS RETURNS TO THE YMCA STARTING JULY 6TH! USE THE REGISTRATION BUTTON BELOW FOR DETAILS.

YMCA youth sports, fitness, and enrichment programs offer a simple, safe, non-intimidating way for kids to love learning, being healthy and/or physically active. Classes are non-competitive and presented in a fun and exciting way to maximize learning and interest. Our goal is to create excitement and interest while providing the basic skills so that children will gain a life-long love of learning, fitness, and physical activity.
Youth Sports Features:
Karate/self defense (separate registration, see flyer for details)
Family Open Gymnasium*
Basketball***
Sharks and Minnows/Cardio for Kids***
Flag Football***
Tennis
Dance***
Inspirational Tennis***
Soccer***
Teen Open Court*
Table Tennis Open Family Play*
And more always being added!
*FREE with any RVY Membership and Pre-Registration
***FREE for RVY Full Facility Family Members for each child under 14
YOUTH SOCCER
Our experienced coaches will teach soccer skills and game play in this program
Partipants will learn fundamentals and be challenged to perfect their offensive and defensive skills
YOUTH BASKETBALL
Our participants will develop for future excellence by experiecing fun and challenging activities beneficial in a high level sport
Players will work on all skills including: dribbling, shooting, passing, teamwork, and more!
DANCE FOR KIDS
Our experienced dance instructor will teach students of all abilities and skills levels
A perfect blend of all dance styles such as ballet, jazz, hip-hop, & moderate to create fun free flowing dances
SPORTS BUGS
An introduction to sports. This class will help build children's motor skills and hand-eye coordination. Sports will include flag football and soccer.
Register for one or both classes!
REGISTRATION
YMCA membership required for all program participation.
Full Facility Family Members receive one free youth sports class per child (under 14) ***from select classes*** per session, pending availability.
All class registrations are enrolled on a first-come, first enrolled basis. A current YMCA membership is required. Full payment of class fees are required upon registration.

ADDITIONAL INFORMATION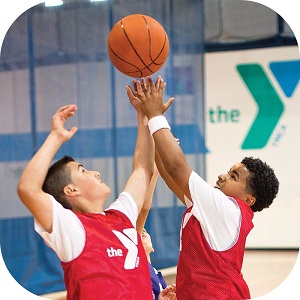 The YMCA reserves the right to make any schedule changes when necessary and notifications will be made whenever possible. Classes may be cancelled/rescheduled if a minimum number of participants do not enroll. Children under the age of 13 and Special Needs participants must be accompanied by a parent/guardian for classes in the fitness center.
Make up classes will only be offered if the YMCA is forced to cancel a class due to inclement weather, instructor illness or unforeseen circumstances. Make up classes will not be offered for a participant's failure to attend class. Any make up classes will be based upon availability and at the YMCA and Instructors discretion.
A full refund will only be issued if a member withdraws 7 days prior to the first class. After this date, no refunds will be issued. Memberships are non-refundable and are valid for registration and participation in other Raritan Valley YMCA programs for one year from date of purchase.
SPECIAL THANKS TO GRANTS SPONSORED BY THE USTA