VACATION/SNOW DAY CAMP: PRESCHOOL AND SCHOOL AGE
We can't wait to see you again! For our return to in-person operations, RVY will follow CDC guidelines and Local Health Department recommendations. We are awaiting school re-opening guidelines and district schedules before publishing 2020-2021 program information. We plan to provide school age childcare to compliment your school schedule, whatever the hours!
WHAT IS VACATION CAMP?
PARENT HANDBOOK (READ FOR FURTHER DETAILS)
SCHOOL AGE REGISTRATION FORMS AND PRICING SHEET
When school is out we are here. The YMCA offers Vacation Camp for days when there is no school due to holidays. Vacation Camps provide parents the comfort and convenience of great child care when school is out and parents have to work. Vacation days at the YMCA provide full day care with great activities, fun themes and scheduled field trips for school age participants. Trips are subject to change due to weather and attendance. Spaces are limited, so early registration is recommended.
NOW OFFERING: SNOW DAY VACATION CAMP!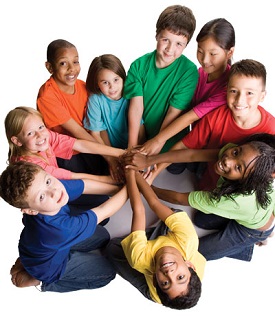 Snow day vacation camp follows the same philosophy as our regular vacation camp, but you never know when it's going to happen! Don't stress about child care during snow days. If schools are closed and the Y is open, we've got vacation camp. Same schedule and price as regularly-scheduled vacation camps.
VACATION CAMP DETAILS
Hours: 7:00am-7:00pm
Membership required (annual Program Membership for one child is $70)
Send bagged Lunch and Snacks
Pre-registration is required with 2 days' notice to prepare for the safe arrival of your child(ren). Snow days can be registered on the morning of each unscheduled day. Child care registration forms must be on file annually to comply with NJ State Licensing standards. Registered After School Care participants for the current school year have these forms on file already.
VACATION CAMP DATES, 2019-20
September 30 STEM
October 1 Jump into Fall
October 9 Curious Events Day
November 5 Thankfulness Challenge Day
November 7 National STEM/STEAM Day
November 8 Helping Hands in Your Community
December 26 Pajama Party
December 27 Holidays Around the World
December 30 New Year, New Me!
January 20 Martin Luther King Jr. Day
February 17 President's Day
April 6 Reduce, Reuse, Recycle!
April 7 Spring Celebration!
April 8 All About Animals
April 9 Spring into Spring
April 10 Around the World Adventures
All Vacation Camp dates and trips are subject to change due to make up days caused by school closings. Please visit the Raritan Valley YMCA page on Facebook or visit @RaritanValleyY on Twitter for up to the minute changes, closings and updates.